Sri Lanka Travel Photos
It's hot and blustery this afternoon—like every afternoon in Arugam Bay. The wind keeps you cool though, as long as you're in the shade. At about 5:00 pm the temperature will drop and the wind will back off. That's when all the surfers will head out. I won't be going though. Surfing in the morning works better for me, although it took me a week to get into the habit of waking up early.
I came to Sri Lanka to finish working on my book. This is the second time I've been here, which is quite nice. You don't feel obliged to run around like a tourist taking photos of everything. Instead, you just hit up the best spots and enjoy them. Last time I was here I collected plenty of photos, and I figured now would be as good a time as any to share them.
Enjoy :)
Colombo
When I first landed in Colombo, all I knew about Sri Lanka was what I had learnt from chatting with a passenger on the flight. I'd come on a whim. My visa for The Phillipines was expiring and the paperwork to renew it was a pain in the arse. Then someone showed me some photos of the surf in Sri Lanka, and the decision was made.
Colombo was my first taste of South Asia, and I loved it. My hotel was in the middle of a street lined with wholesale rice and spice merchants. Everyone was so friendly. They kept approaching me, which was overwhelming at first, but no-one ever asked for money or tried to rob me (which was a nice change after The Phillipines). They just wanted to say hi.
To be sure, Colombo is not a destination I'd recommend to a couple. It's loud, busy, and quite dirty. You won't see many women around either, because they are all at home. I just enjoyed it because it was so different. Culture shock.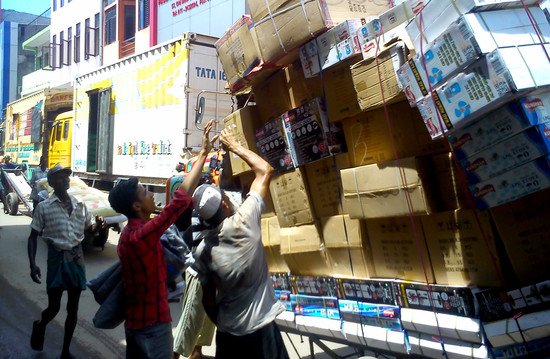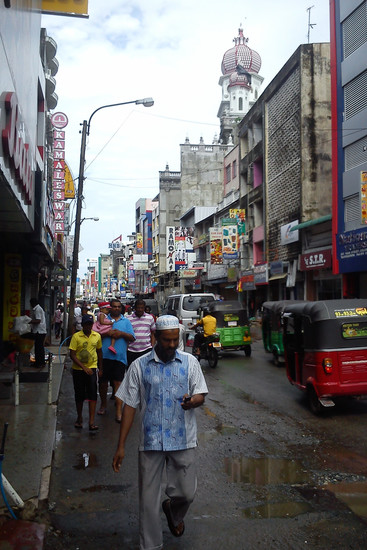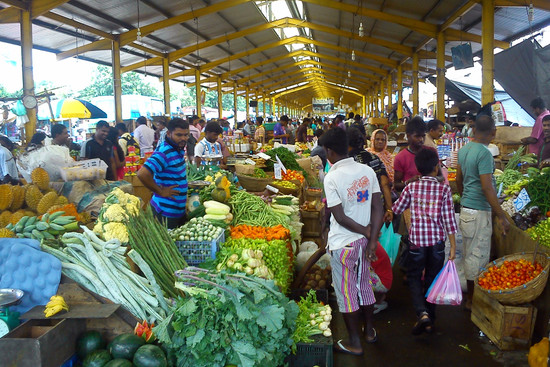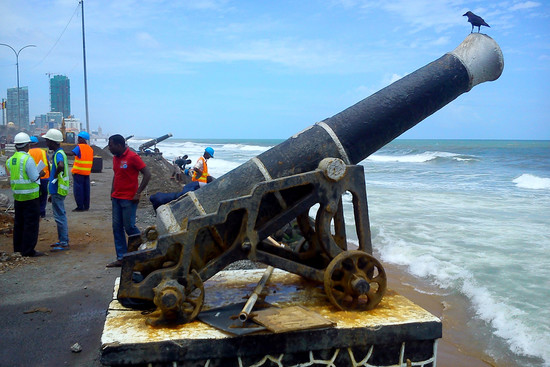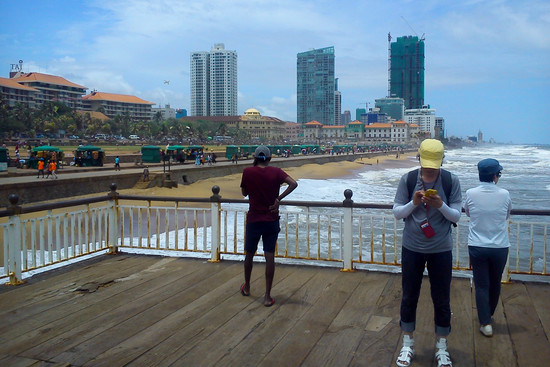 Galle
I stopped in Galle and took a look around on the way down to Matara, which is on the south coast. In the end, I decided not to stay. It wasn't much different to Colombo, so there didn't seem to be much point. I got back on the bus and kept going.
Incidentally, if you go to Sri Lanka, be prepared for the worst driving ever. It's like India, but with more space. That means the buses can get up more speed before they have to swerve out of each other's way to avoid collision. They treat it like a video game.
You could try the train, which is more peaceful, but there is no guarantee you'll get a seat. If you want to indulge, the most comfortable way to get around is probably to hire a private driver.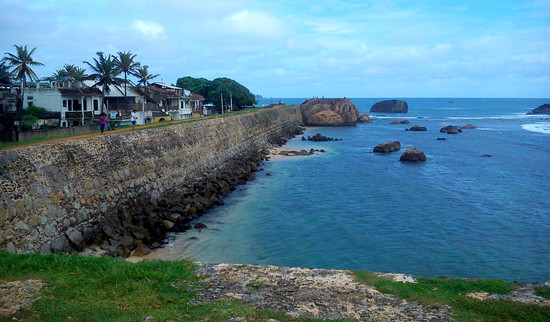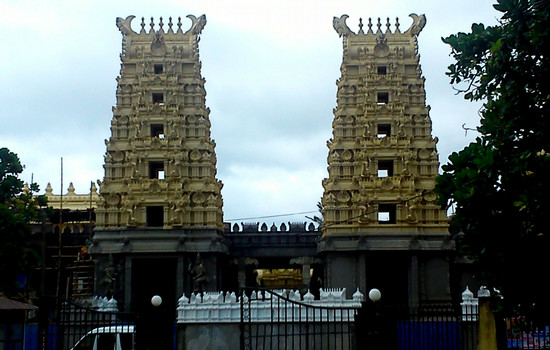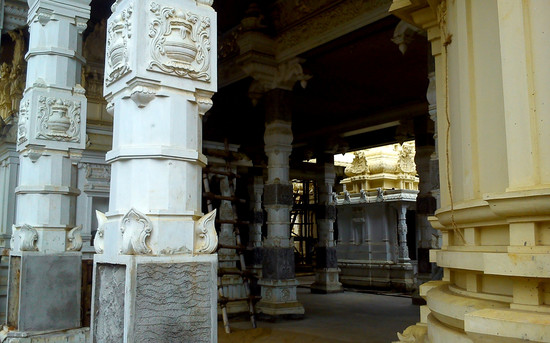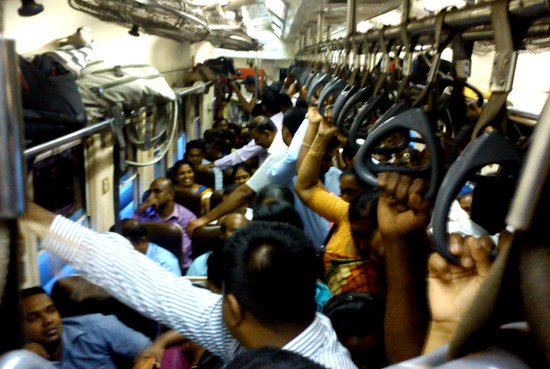 Matara
Somebody told me Matara had a beach. I was sorely disappointed when I got off the bus and saw only ocean smashing into rocks. Apart from that there didn't seem to be much appeal to the city either. There were lots of clothes shops, and that's about it.
As it turns out, Matara is only relevant to tourists as a travel hub. Lots of trains and buses terminate there from the west coast and central highlands.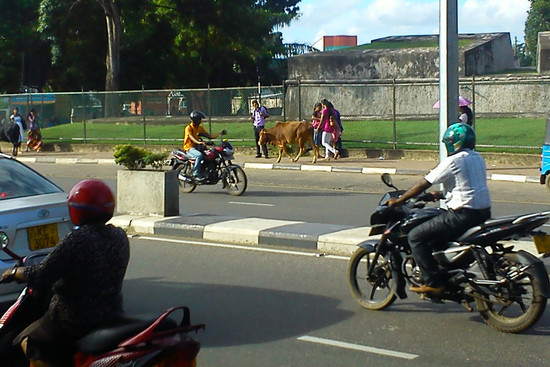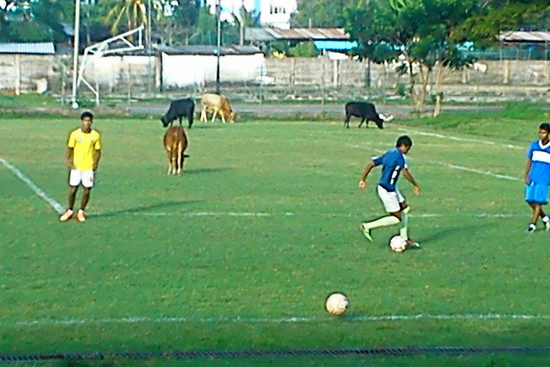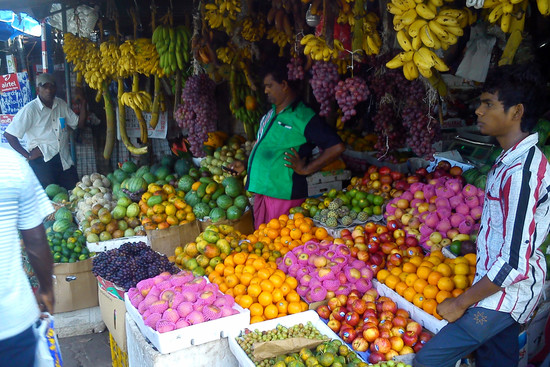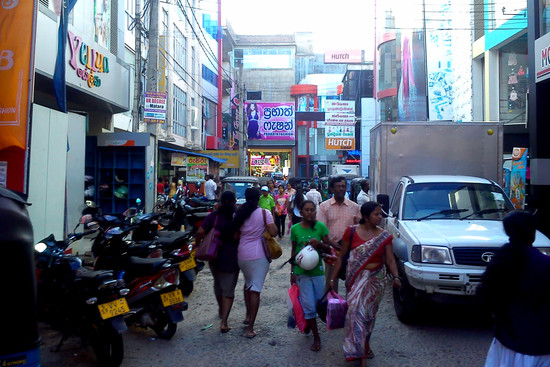 Weligama Bay
A local in Matara told me that if I wanted beach, I had to go to Weligama Bay. So I got on another bus and went back the way I had came. It was dark by the time I arrived, but the morning presented me with nice open sandy bay with one or two waves that were surfable. It found some good places to eat, and ended up staying two weeks.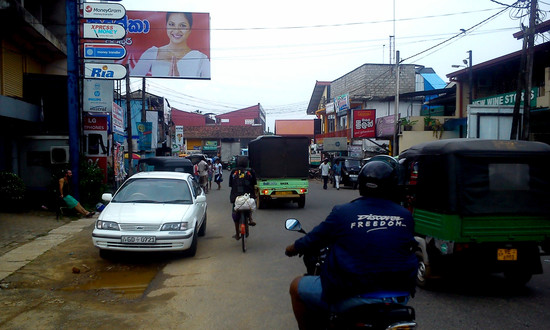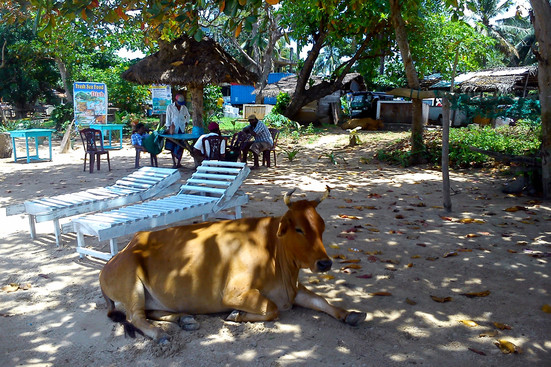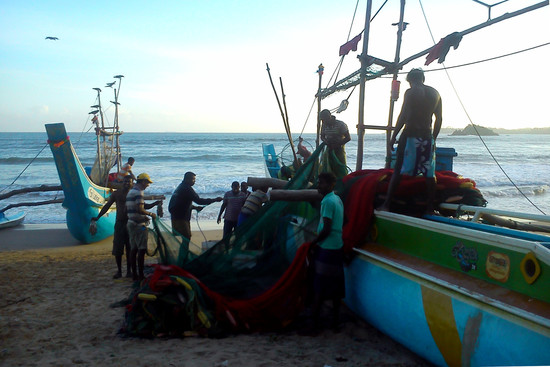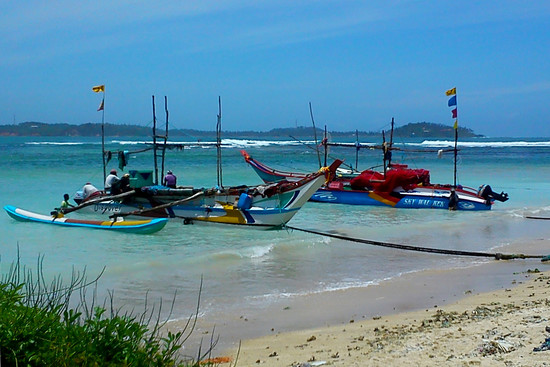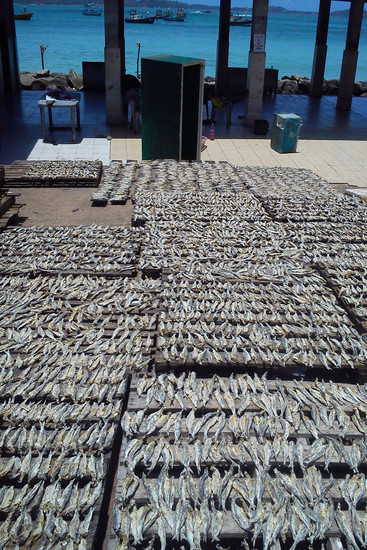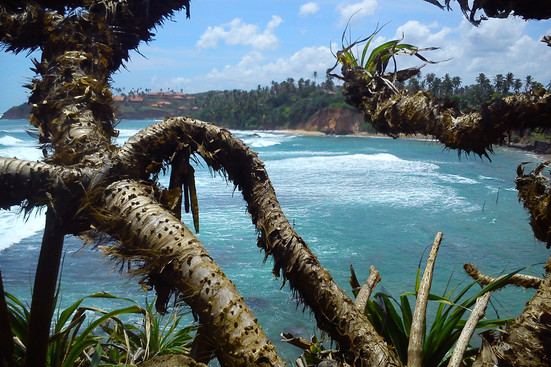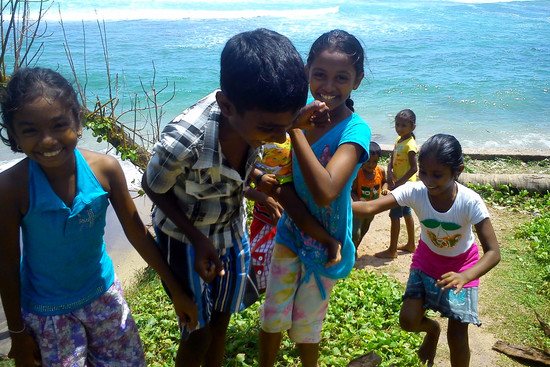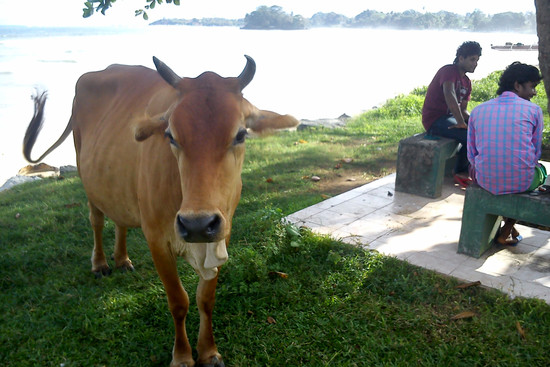 Arugam Bay
I kept hearing about Arugam Bay as the destination for surfers, but it was far from Weligama, and I was very comfortable. Eventually, I got bored of the surf at Weligama, so I bit the bullet. It took eight hours, three sweltering, overcrowded buses, and a tuk-tuk to navigate my way across the country and get to Arugam Bay.
Sadly, Arugam Bay lacks the authenticity of Weligama. It was originally a fishing village, but tourism has spoilt it somewhat. It took me a few days to find a place to stay with a trustworthy manager. The surf was good though, so no complaints (that was 2014, this year it is a bit small).
For the non-surfers, A-Bay has restaurants, parties, beaches, and wildlife safaris.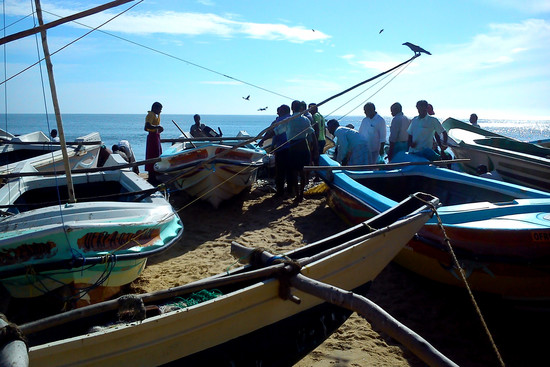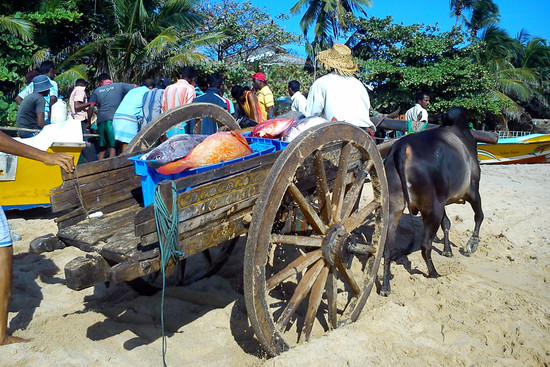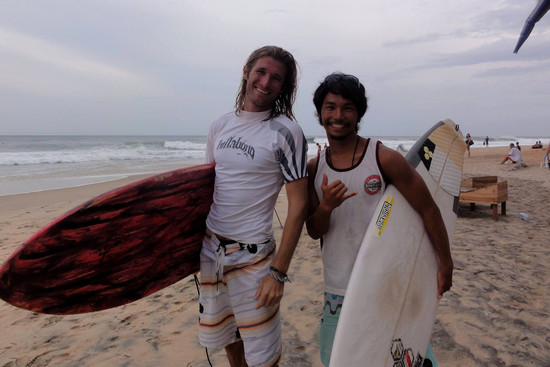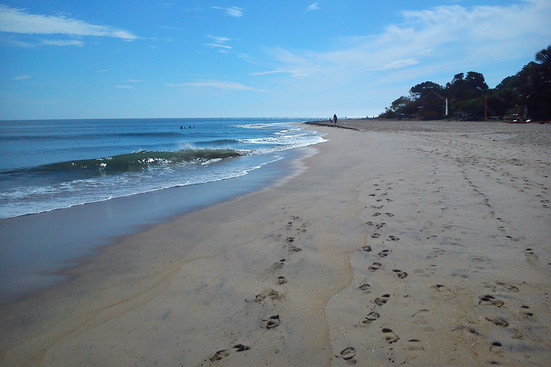 Pottuvil
Pottuvil is a Muslim town about 3.5km north of Arugam Bay. Most of the buses terminate there, not in A-Bay, so chances are you'll stop there on the way through. Like most of the coastal towns in Sri Lanka, it is spread out along the highway, although there is a national park nearby at Pottuvil Point.
On my days off surfing, I would run to Pottuvil. The locals stared at me with a mixture of confusion and amusement when they saw me. For most Sri Lankans, running isn't something you do for fun.
The photos of the wildlife below are from one of my runs through the national park. I got a bit too close to the elephant when I was taking photos, and it charged at me. Don't worry though, we talked it over and resolved everything. It was just a little misunderstanding. Well, what I really mean is I piss-bolted, and she trumpeted loudly at me.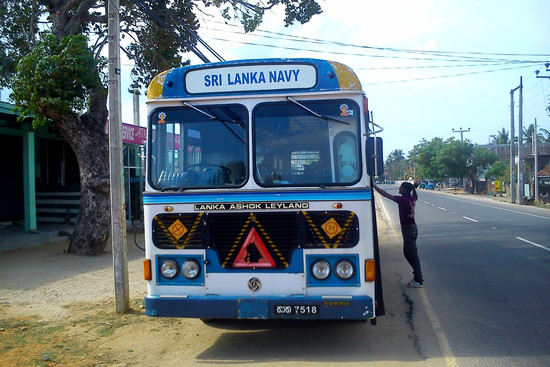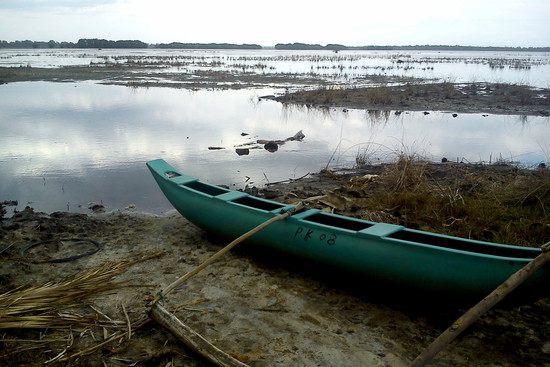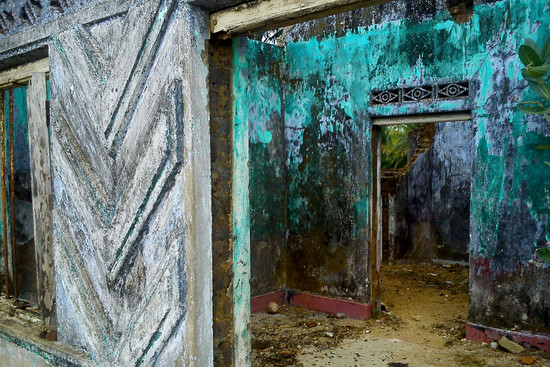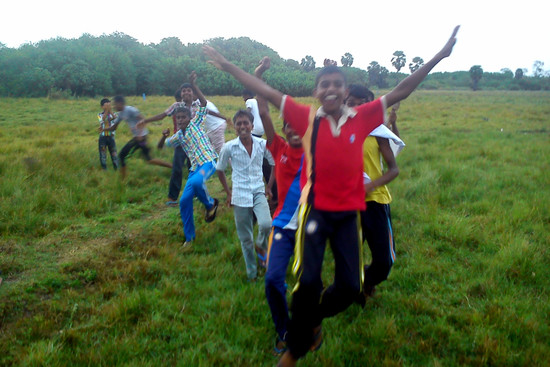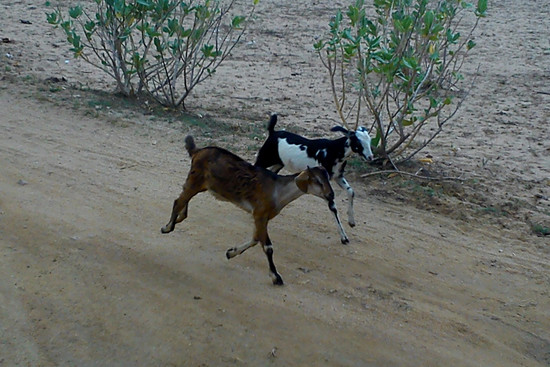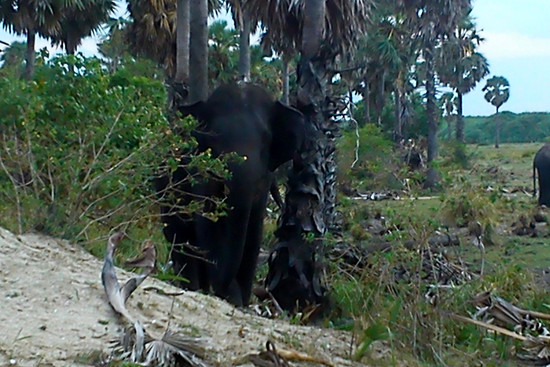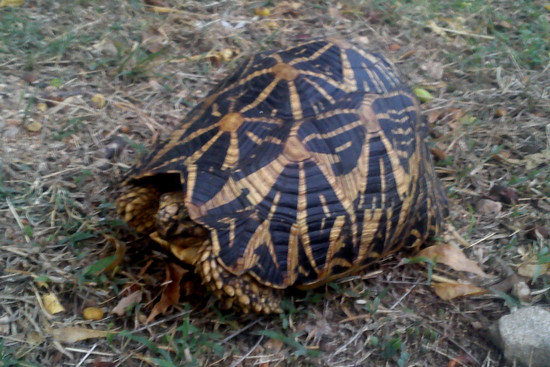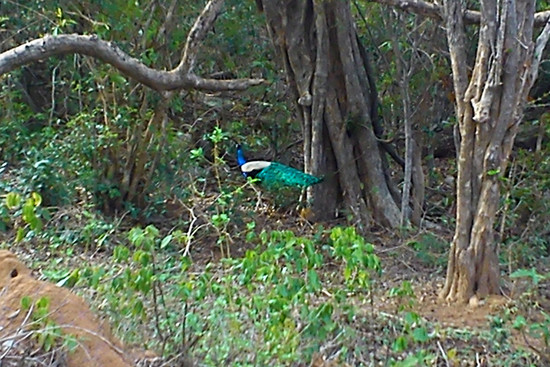 Ella
My next stop was Ella, which is a tiny romantic town in the mountains in the middle of Sri Lanka. Ella is cute, but didn't entice me to stay long. You can do some hiking around there, or enjoy the view from the mountains, or (like me) get lost on one of the hiking trails and spend your time backtracking and going in circles.
Since Ella is on the railway line, many travellers hop from village to village on the train. It's quite slow, but can't be beaten for scenery.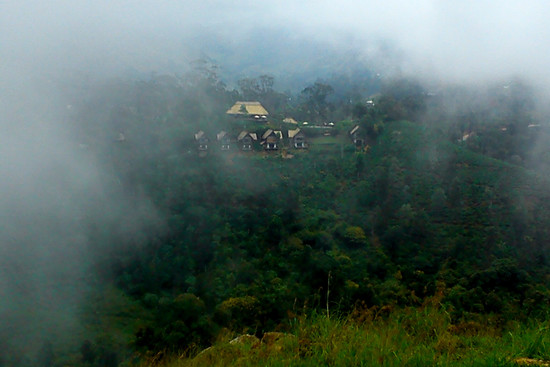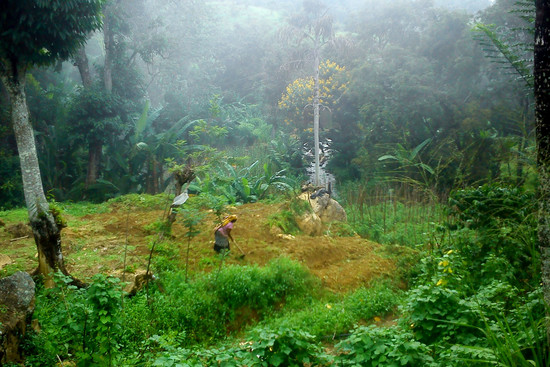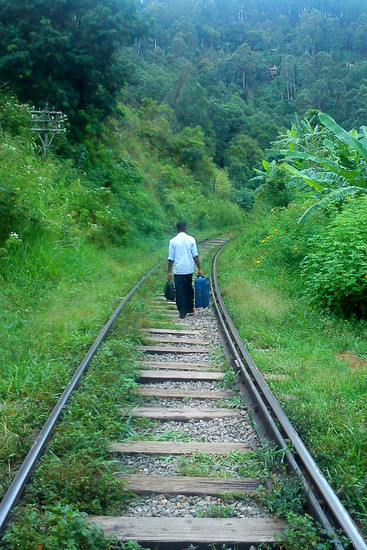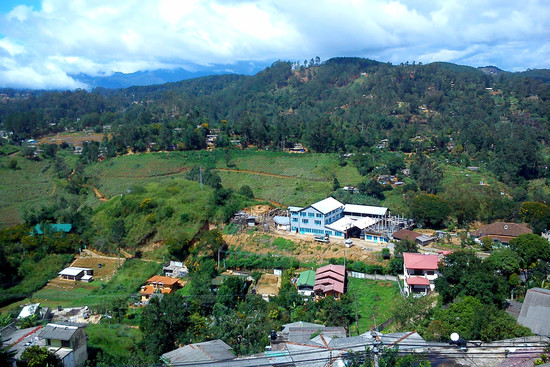 Kandy
Kandy is a city in the highlands known for being the home of Buddha's tooth. The Temple of the Tooth houses it, and you can go to worship it at certain times of the day. It is worth visiting, because apart from the odd claim to fame, it is a nice temple. They also have a library with a lot original Buddhist texts written in Pali.
The other main feature is the lake, which gives the city a natural environment. There is a big forest on the lake which is home to loads of monkeys, birds, and... leeches. I only found out about the leeches when my feet started bleeding through my shoes in a restaurant. It was gross.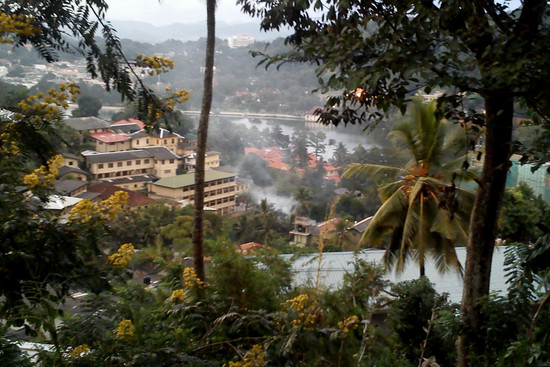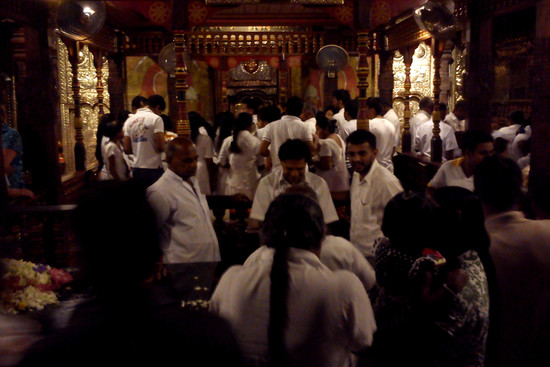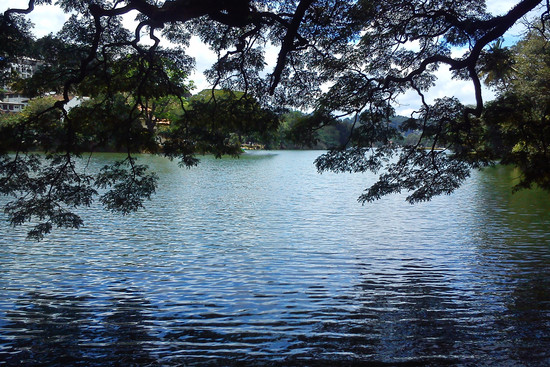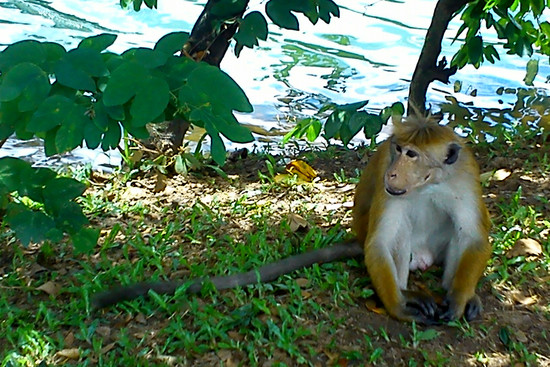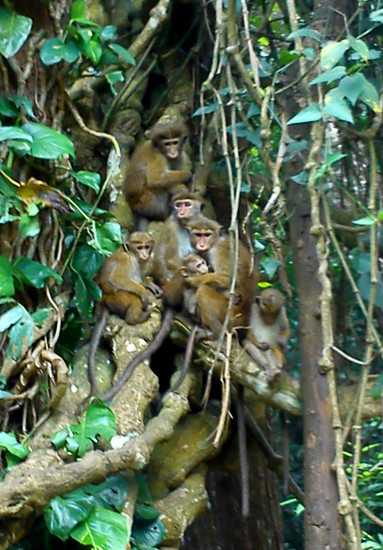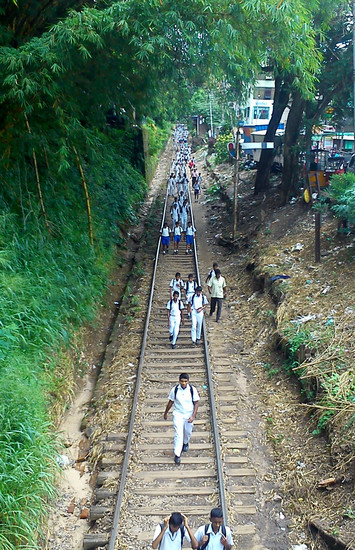 Hikkaduwa
I stopped in Hikkaduwa, on the west cost, when returning to Colombo to renew my visa. Hikkaduwa is supposed to be a surfing spot, but I there at the wrong time of year, and it was blown out. There were a lot of Russians holidaying there, although they weren't too familiar with the sea. A local and I had to save two of them. Ha ha.
No photos of Hikkaduwa unfortunately.
That's all for Sri Lanka. As a holiday destination, Sri Lanka is pretty average, but for travellers I think it is worth taking a look around. It's like a less stressful version of India, albeit the food isn't quite as good.
Happy travels.
Sri Lanka Travel Photos
About Roger Keays
| | |
| --- | --- |
| | Roger Keays is an artist, an engineer, and a student of life. He has no fixed address and has left footprints on 40-something different countries around the world. Roger is addicted to surfing. His other interests are music, psychology, languages, the proper use of semicolons, and finding good food. |