How To Export Google Reader Feeds Into Opera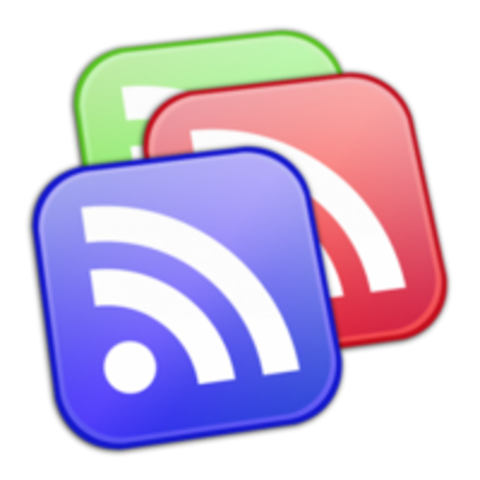 How To Export Google Reader Feeds Into Opera
Everyone is up in a storm since Google announced they were killing Google Reader. Although I liked Google Reader, I believe change creates opportunities and unsurprisingly a better solution for feed reading presented itself almost immediately. In fact it was already installed on my system.
It's called Opera.
I installed Opera to read email when Mozilla killed Thunderbird and after some heavy customisation I'd say it works pretty well. It's much faster than Thunderbird for a start.
Now it looks like Opera is not only going to save my RSS feeds, but make my news reading more organised thanks to it's flexible user interface.
So here is a quick howto with screenshots for people who need to get off Google Reader and want to try out Opera.
How To Export Google Reader Feeds Into Opera
---
1. Log into Reader and find the settings link up the top left.
2. Go to Import/Export and select "Download your data through Takeout".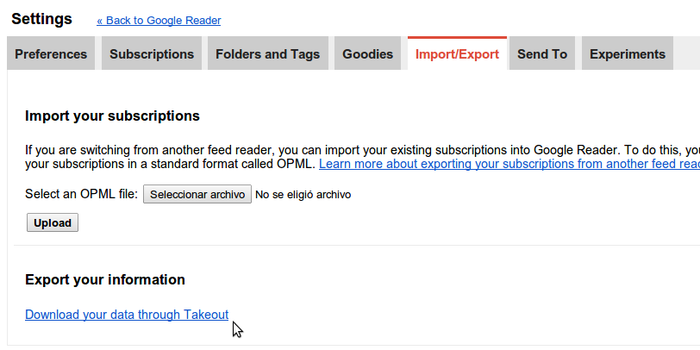 3. Download and unzip the archive.
4. Find the Import Feed List link in the Opera menu.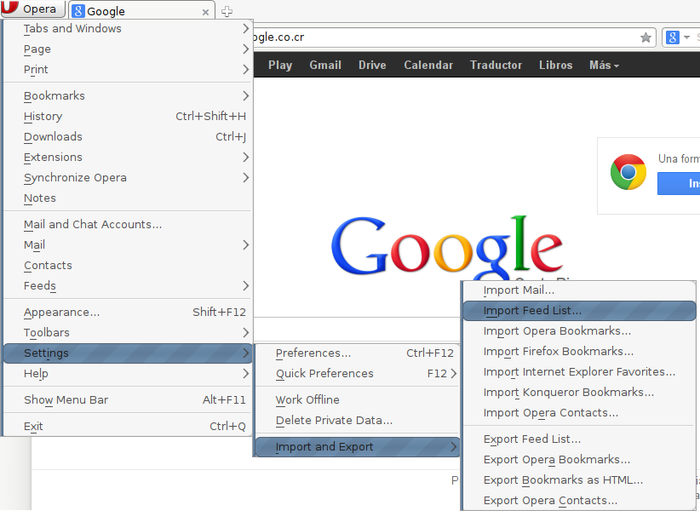 5. Select the subscriptions.xml file from the Google archive which you unzipped and you're done.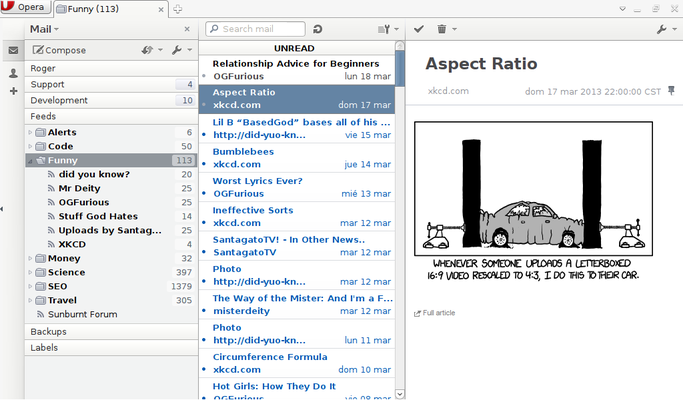 About Roger Keays
| | |
| --- | --- |
| | Roger Keays is an artist, an engineer, and a student of life. He has no fixed address and has left footprints on 40-something different countries around the world. Roger is addicted to surfing. His other interests are music, psychology, languages, the proper use of semicolons, and finding good food. |